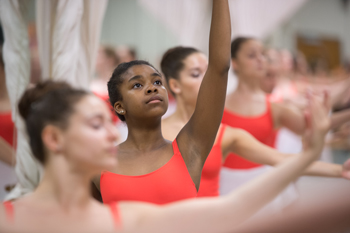 The Syracuse University Summer Dance Intensive Program will hold a free dance performance at Syracuse Stage on Saturday, July 27, from 1-2 p.m. The performance showcases the talent of students who have completed three weeks of vigorous study with world-renowned faculty.
The program will open with a new classical ballet choreographed by its artistic director, Danita Emma, and set to the work of the French impressionist composer Claude Debussy. Other works on the program include "Fiddle, Faddle," an energizing ballet from guest choreographer Marcus Galante, a pas de trois and a guest performance from Syracuse native Evelyn Kocak. Kocak is currently a soloist for the Pennsylvania Ballet. Other works on the program include a character piece, student-choreographed improvisational work, and a modern and a jazz work.
The program is administered by University College.